The Shepp Report
Special Edition
OSCAR: The Night Of The Plastic People

March 4, 2018
The Shape Of Water Wins 2018 Oscar

Read below how the progressive media spins the win. - Webmaster

"A battle cry for inclusion: The Shape of Water triumphs in Oscars of seismic change." - TheGuardian

"The Shape of Water, a romantic fable about a [female] janitor who falls in love with a [male] sea creature, has swept top honours at the Oscars in a ceremony that turned into a battle cry for inclusion and female empowerment." - TheGuardian
THE SHAPE OF WATER - an other-worldly fairy tale, set against the backdrop of Cold War era America circa 1962. - FOXSearchLight
Video Source: FOXSearchLight
Guns Are Evil? Not When You're Making Money Off Them!
Where did her arrows go?
Hollywood's Night To Show Off America's Embarrassment To The World.
However, Once Upon A Time There Actually Were Hollywood Heroes! Remember? - FIK
Click here for previous HTML e-mail releases from Freedom is Knowledge (2011 - current.)
Thank you for considering to pass along these e-mails.
Did you miss one of our e-mails? Check out the link below.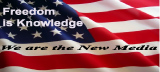 Sample Of A Few Archived Links
| Fascism Comes To America | It Doesn't Matter?! | What Privacy? | America Facing Evil | Whistleblower | Historic Biblical Times |
| Obama's 1990 article - "We're Going To Reshape Mean-Spirited Selfish America." | Print Page |
| The United States Flag: Federal Law Relating To Display And FAQs | U.S. Flag Code |
It is no measure of health to be well-adjusted to a profoundly sick society - J. Krishnamurti