The Shepp Report
Special Edition
Out With Ryan. In With Mitt!

January 4, 2019
The RINOs Obama Defeated In The 2012 Election, Now Come After Trump, First Ryan, Now Mitt? What A Hoot!

Graphic Source: Ben Garrison

TKS to Ellen of South Carolina, (just north of Georgia), for the heads-up!
Click here for previous HTML e-mail releases from Freedom is Knowledge (2011 - current.)
Thank you for considering to pass along these e-mails.
Did you miss one of our e-mails? Check out the link below.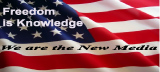 Sample Of A Few Archived Links
| Fascism Comes To America | It Doesn't Matter?! | America Facing Evil | Whistleblower |
| Obama's 1990 article - "We're Going To Reshape Mean-Spirited Selfish America." | Print Page |
| The United States Flag: Federal Law Relating To Display And FAQs | U.S. Flag Code |
It is no measure of health to be well-adjusted to a profoundly sick society - J. Krishnamurti