Date: June 12, 2013

Paul Revere 2013. Search Engine That Honors Privacy

From: Freedom is Knowledge
- Please feel free to share these stories with others. All news links have been verified -
Links to Web sites are highlighted in color
Headline:
Worried About Google, Bing, Or Yahoo Capturing Keystrokes?
Check Out A European Search Engine That Promotes Privacy, Startpage
Startpage Reports It Does Not Collect / Share Personal Information
Read more on Startpage privacy's position or go directly to Startpage's privacy policy.
Startpage Offers You Web Search Results From Google

When you search with Startpage the Web results are generated by Google. This offers you the search results and search features you may have grown accustomed to.

A Unique Combination

On Startpage the privacy of Ixquick is combined with the Web search results from Google. The combination of these two features is what makes Startpage so special. You can continue using the Web results from the world's most popular search engine but now under the privacy protection of Ixquick, the world's most private search engine.

A Trusted Party

Startpage is brought to you by Ixquick, the world's most private search engine. Ixquick has been third-party certified by EuroPriSe, a European Union privacy initiative.

Enhancing Search Features

It allows users to surf the web with complete privacy. The proxy lets users browse websites safely and anonymously, without passing on any private, personally identifiable information to the websites they view. Learn more here.

To promote a cookie-free internet, Startpage has recently launched a URL generator which eradicates the need for setting a cookie. It remembers your settings in a privacy friendly manner. It can be found at the bottom of the Settings' page.
Source: Startpage Privacy Web page
TKS for the heads up to James of Georgia
Search News On Conservative Talk Radio - The Talkers
Obama's signal to progressive: Their messiah had arrived.
Note: If using AOL the ISP can have problems playing videos, advising it is not available when it is. If having a problem note this e-mail's date, then drop the link below into Internet Explorer's (IE) address bar. When the page comes up, find the date and click on it to open.
http://www.freedomisknowledge.com/emails/emaillist.html
Thank you for considering to pass along these e-mails.
Did you miss one of our e-mails?
HTML E-mail Content from Freedom is Knowledge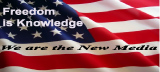 | Fascism in America | It Doesn't Matter?! | 50 Reasons Marxists for Obama | What Privacy? | America Facing Evil |

Listen to The Jimmy Z Show on the Internet - The right wing from the left coast!
_____________________________________________________________
HOW TO SEARCH FOR CONTENT ON OUR CONSERVATIVE PORTAL

Freedom is Knowledge content can be easily word-searched using the Atomz Search Engine at the top of our About Us Web page along with Windows "Ctrl + F" FIND feature used for locating search words on any pages brought up in an Atomz search. Once you review the HTML pages brought up by the Atomz Search Engine, click on a page to bring it up. It will then appear in your browser. Hold the "Ctrl +F" keys and a box will appear in the upper left top of the page. Type in the exact same word(s) you used in the original search. Click next and the word you typed in will immediately be highlighted where it is located on the page. Click the "Next" Button to see if it appears anywhere else on the page. Or back up using the "Previous" Button.

Try it now. Go to Atomz Search Engine at the top of the About Us homepage and type in Darth Tader. Click on the gray bar. A page should come up with two selections to the words you typed in. Click on the URL of either one. When the page loads hit the "Ctrl +F" keys together. Type in (or paste in) Darth Tader into the empty box at the upper left top of the page. You will be immediately taken to where the words Darth Tader appears. Enjoy the Grocery Store Wars video.

Webmaster
Western North Carolina
www.freedomisknowledge.com
Background photo source: President George Washington