2008 Election - A Sea-Change into Socialism
America proclaims: Obama is 'the One'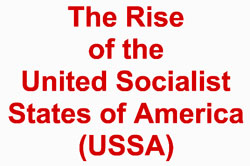 (If music playing, turn off on homepage.)
- Political News -
Fame isn't a reason to search Ohio data

There go your lights! Obama Tells SF Chronicle He Will Bankrupt Coal Industry

Americans to become Obama's Pavolov's dogs?

Advisor; Breyer, Souter are Obama's Models for Supreme Court Choices

Ex-CIA Expert: Obama Took Millions in Illegal Foreign Donations

OMG - Look who were involved in grooming Barack Obama

Opinion: Is Obama a Manchurian candidate?

HR 800 – CARD CHECK - Democrats to Disenfranchising Workers One Union at a Time

Barack Obama and the Economics of Sesame Street

How will Dems rule in 2009? Try Democrat Conyers calling for an investigation into leak on Aunti Zeituni but ignors Joe the Plumber's private files violated by a Democrat official in Ohio State Government

Ohio employee was ordered to snoop on Joe The Plumber

Obama Campaign Gave ACORN Current Fundraising List

Obama Campaign Admits Accepting Millions From Untraceable Donors

Fact Checking discovers Obama's prime-time ad skips over budget realities

Oh my, Comrade Obama?

'Smug' Obama campaign boots journalists

Wow, had enough? Obama's friend and board mentor, William Ayers, had dedicated book to Sirhan Sirhan, the man who assinated Attorney General Robert Kennedy

No Diversity - as West Hollywood homosexuals hang "Gov. Sarah Palin In Effigy"

First they're not patriotic, now they're 'Selfishness' - New code word for Obama's New Attack on those who don't want higher taxes

Socialism In Action - Global Poverty Act And Other 'Spread The Wealth' Schemes

A Big Red Flag of Narcissium - Obama 'Raffles' Chance To Join Him Election Night

Obama compares America after WWII to Nazi Germany in a 2001 radio interview

Confirmed: Obama friend closely tied to terror group - Anti-Israel professor praised by candidate has long history with Yasser Arafat's

Dangerous disregard to respect for our laws as checks on 'Joe the Plumber' more extensive than first acknowledged

Bill Ayers claims he and other former radicals are "good guys" who are being "demonized"

Jerusalem Post - Obama's unsavory ties

Obama donor ordered Big Brother probe of Joe the Plumber - State agency director authorizes child-support check on senator's critic

L.A. Times accused of suppressing Obama video - Said to include glowing testimonial for professor who excuses terrorism

All common sense rules are now out the window, as activist judge rules Ohio homeless may list a park bench as their voting address. Gee, how about a local toilet, too, Mr. Black Robe Dude

North Carolina mother proves the corruptness of Obama campaign donations

Obama and the New Party Member - evidence of Socialist ties in Chicago

Ayers And Social Justice Education

ACORN Submitted 'Thousands and Thousands of Phony' Voter Registrations, County Registrar Says

Republican leaders want to defund and criminally investigate ACORN

Obama Ignores Credit Card Donation Fraud

GLSEN founder, who promotes teen / adult sex, part of Obama's team

Obama was close to Ayers early on, review found of Barack's glowing forward for Ayer's book, "A Kind and Just Parent: Children of Juvenile Court."

We can again see what president Obama will do, as his campaign now writes letter to the Department of Justice to shut down those who are criticizing ACORN

Ayers Brothers Led Annenberg Grantees and Contributed to Obama

We again see what president Obama will as he becomes angry at FOX for tarnishing halo effect, prophetic for a "Fairness Doctrine" if president to shut down freedom of speech

Obama funded foreign thug who promised Islamic state - Agreement with Muslims pledged to protect terrorists, throttle Christians, impose Shariah - Read document

Farrakhan Proclaims to the American people, Obama's election is a 'new beginning' for Nation of Islam

Officials: FBI investigates ACORN for voter fraud

Obama gives media and Democrats new marching orders - Destroy Blue Collar "Joe the Plumber"

Obama's amazing plan for Illegal Driver's Licenses

Congressman Boehner Releases Analysis Showing ACORN Has Received at Least $31 Million in Federal Funding; Untold Millions More through State & Local Agencies

Obama Contributors Emerged from Staff and Boards of Annenberg Grantees

"Yea, ACRON has made it that bad," as Ohio elections chief appeals U.S. Supreme Court ruling

Joe the Plumber: Obama Tax Plan 'Infuriates Me'

Secret Service says "Kill him" allegation unfounded

Obama to Plumber: My Plan Will 'Spread the Wealth Around'

Sarah Palin: A Wide Gap Between What Obama Says and What He Does

Houseful of out-of-state Obama activists registered as Ohio voters, received absentee ballots

Might ACORN grow into something bigger?

Obama's Muslim ties called into question

Michelle Obama calls Corsi 'evil' - She tells foreign news agency 'to support Africans and African-American view'

Wow! What do these people know that Americans don't as Obama raised one million dollars for foreign thug's election - Democrat joined Libya's Gadhafi among top contributors to Odinga

Murtha: Western Pa. 'racist' but Obama should win

What John Lewis' attack on John McCain was really about, and Obama's response

Video games feature ads for Obama's campaign

Pelosi's own party's cess pool continues to grow as Tim Mahoney, elected to replace disgraced predecessor, Mark Foley, has an alledged payoff of $121,000 to his mistress

Obama says he plans to spread YOUR wealth around

Obama Web site lies about ACORN ties - campaign tries to distance senator from group convicted of voter fraud

Crushing the vile Obamedia narrative: Look who's instead "gripped by insane rage." Check it out for yourself.

Judicial Watch Calls Upon Obama to Release Donor Names

Obama fundraiser, convicted of fraud, spills beans

Proof Obama backed ruthless, foreign thug - Set up direct Senate contact for Kenyan opposition leader

Meet Some More of Barack Obama's Political Mentors: Bill Ayers and Bernardine Dohrn

What would change under an 'Obama' Supreme Court?

Don't say you weren't warned - Hint of what an Obama presidency could look like

Obama and ACORN: You Can Run, But You Can't Hide

Team Obama Spin Lies About Ayers

Judicial Watch - Obama Earmarks Benefited Donors and Relatives

Kenya detains Corsi during Obama probe - Officials scuttle WND reporter's news conference on investigation

Pro-Obama, Muslim-led voter registration in mosques

RNC Demands FEC Probe Obama's Donations

Secret, Foreign Money Floods Into Obama Campaign

Weathermen domestic terrorists declare support for Obama, call for 'grassroots effort' to help boost campaign

Law enforcement threats, intimidation likened to 'police-state tactics,' by Missouri's governor, an Obama supporter

Palin blames Dems for withdrawn rally invitation

Hockey moms rally behind McCain-Palin ticket

The story behind the Palin e-mail hacking

Palin Invite to Iran Rally Rescinded After Clinton Pullout and pushed by, who else, Democrats

Biden calls paying higher taxes a patriotic act

Palin's E-Mail account hacked, published on Web site

A Clinton double-speak, who praised breaking the class ceiling, avoids rally rather than share stage with Palin

L.A. Times rebukes ABC for distorting Palin remarks - Charlie Gibson misquotes governor, assuming she saw U.S. in 'holy war'

Democrat compares Obama to Jesus; Palin to Pontius Pilate

'Lipstick on a pig' and 'it's still a pig' - Obama gets standing ovation from his supporters for his remark, shining light on Democrat's true Nazi-like spirit

Palin Energizing Women From All Walks of Life

Analysis: Palin Smears Intensify by Mainstream Media

OMG, talk about roll over and die! Obama now says, Terror groups have 'legitimate claims'

McCain takes 10-point lead over Obama

If Bill Clinton Could Juggle Five Chicks, Sarah Palin Can Manage Five Kids

Surge 'Suceeded Beyond Our Wildest Dreams,' Obama Now Says

Palin: Democrats spreading misinformation and lies

The Four Stages of Conservative Female Abuse

Obama says he has more experience than Palin. But we thought he was running against McCain

While far-left, jadded newspaper columists attack Bristol Palin's pegnancy, in the city of Wasilla the pregnancy was no secret, townfolks saying, "It was no one's business."

Another intellectual Hollywood actor says of McCain's service record, "I mean, he got shot down three times! That's not success!"

Author: Obama not committed to change

Far-Left radicals, with the same kind of hate promoted by Moveon.org types, arrested with flammables, duct tape, knives, and urine to distrupt the RNC, organizers whining their freedom of speech was being restricted.

Demcrats really are the new party of death - California Democrats approve plan to drug depressed patients to death 'Nothing in the bill prohibits this horror'

Profile of Alaska's Sarah Palin: Governor, Reformer, Mother

McCain's veep choice is historic and hardly known

VP selection, Palin, talks about McCain, abortion, and climate change

McCain Reaches Far Afield for His Running Mate, a Washington outsider

The fix is in? ABC producer, Asa Eslocker manhandled and arrested by police standing on public sidewalk, trying to photograph lobbyists and big-shot Democrat donors coming out of Denver's Brown Palace Hotel

Obama's campaign uses Chicago politics of "don't level the field when you can clear it," his thugs coming for Stanley Kurtz

Michelle Obama: "Constitutional Amendment Protecting Marriage is a Stain on the Constitution."

Conservatives Blast Biden for Role in Bork and Thomas Hearings

Gallup: Obama Losing Support Among Conservative Democrats

Poll shows majority of Americans don't agree with Obama's view of so-called family values, backing man-woman marriage and belieft of life at conception

Washington archbishop rips Pelosi on saying the moment of conception has long been a matter of controversy within the Catholic Church

DNC embraces homosexual agenda

Iraqi Billionaire Threatens Reporters Investigating Rezko Affair

Constitutional Scholar Obama Questions Legality of Slavery Ban

The Democrat Party platform's hidden George Soros Slush Fund

McCain, Obama or 'none of the above?'

Two-party system: No choice but evil

Obama tells 7-year-old, America's not so great!

Judicial Watch Launches Investigation of Effort to Intimidate Conservatives
Shocking 2001 Obama Radio Interview - He Knew!
In this radio interview, Obama complains in his own words that the U.S. Supreme Court did not address the Redistribution of Wealth during the changing Civil Right years, forcing Americans to shell out their income to others without consequence what that money was to be used for.

Now in 2008 as he runs for president, he is reluctant to even mention his intentions, laughing at the Republican's claim he wants to redistribute wealth, until that fateful meeting with Joe the Plumber in Toledo, Ohio.

Obama has almost denied his stand on this issue as candidate Obama, hiding his true motivation from the American people who will foot the bill. That is to take money earned by others and give it to those who don't pay taxes. Nothing has changed in his motivation to create social engineering in the United States through the federal courts for seven years, and why over 90% of that voting block wants Obama as president.

Duh, sucker!
(If music playing, turn off on homepage.)
A grass-root snapshot of the political world surrounding Barack Obama in the summer of 1996
Liberal Carter-Era Housing Policies led to Sub-Prime Crisis. Duh!
So 30 years later, Sell Off or Sell Out?
"And who is writing your answers, Senator Biden?"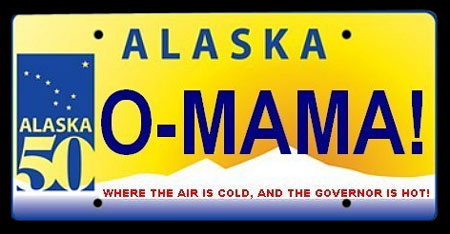 | The Obama Page | The Clinton Page |
Just a few photos of the thousands of Joe Biden's Democrat brats that LOVE to hate America. "These ain't conservatives, dude."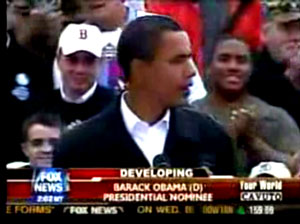 Video Source: Compliments of Fox News
Listen to this America! It will stun you!
(If music playing, turn off on homepage.)
Candidate Obama sends his Democrat attack machine out to crush Joe the Plumber, while his rally audience laughs (check out the faces), an American who simply asked Obama a question about taxes.
If candidate Obama will get an everyday middle-class blue-collar worker fired, what do you think President Obama will do when he has the power at his fingertips?
Now listen to this everyday American's opinion and you decide. It will stun you!
Wake up America. A tsunami is coming your way that will crush you as it did Joe the Plumber.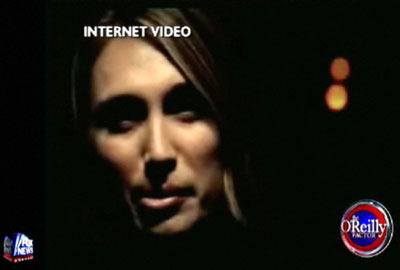 "As if right out of the playbook of the Third Reich, using children to quote lies they're told to say." - Webmaster
| O'Reilly Report |
(If music playing, turn off on homepage.)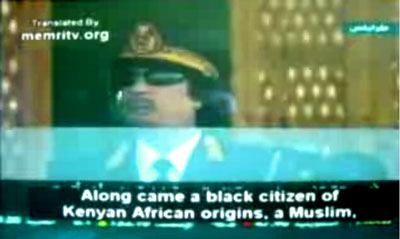 Wake up, America!
Libyan leader Muammar Gadhafi in a recent speech identified Obama as a citizen of Kenyan African origins, a Muslim.
Gadhafi, in this Arab video run on Al Jazeera television, tells a huge crowd he looks forward to Obama winning the presidency in the American election, as Gadhafi refers to former President Reagan as a "dictator such as Hitler, Napoleon, Mussolini, Genghis Khan, Alexander the Great, and the rest of the tyrants."
Source: Middle East Media Research Institute, MEMRI, were aired on Al Jazeera in June
(If playing, turning off music on homepage.)
Christian beheaded for converting from Islam, yet the Muslims and terrorists just love Obama for president
Rashid Khalidi Referred to Arafat's PLO As 'We'
Thomas Sowell - 'Change' Can Lead to Catastrophe
Example on how local media reports on Joe the Plumber with our reply
Liberal Drive-by Media fails to report a 22-gun shot fired at McCain / Palin tour bus
The best candidate for president that foreign money can buy

Dating back to 2001, here are White House Warnings on Freddie and Fannie
What a Liberal Supermajority in Congress could pass in the next four years

Taxes will rise substantially, the only question being how high. Mr. Obama would raise the top income, dividend and capital-gains rates for "the rich," substantially increasing the cost of new investment in the U.S. More radically, he wants to lift or eliminate the cap on income subject to payroll taxes that fund Medicare and Social Security. This would convert what was meant to be a pension insurance program into an overt income redistribution program. It would also impose a probably unrepealable increase in marginal tax rates, and a permanent shift upward in the federal tax share of GDP . . . read more

Compliments of the People's Cube
Testimony by a Marine Pilot on John McCain
Obama and your values and beliefs
The 50 Richest Members of Congress!
"Ladies and Gentlemen! The next President of the United States and his Director of Education for America's youth."
William Ayers, Weatherman Radical bomber now of course a professor at the University of Illinois, used his home to help Obama start his campaign as an Illinois senator, leading to his running for president.

What do you think the two men discussed in those days, Obama distancing himself from Ayers while a candidate for president when asked about the relationship, saying "I was a little boy when he was trying to kill Americans." Really, Barack?

Photo from the October 1, 2007 edition of 'Time,' shows Obama, Hillary and Bill Richardson at the Steak Fry of Senator Tom Harkin (D-Iowa) on September 17 in Indianola, Iowa, during the National Anthem. Richardson and Clinton have their hands over their heart. But not Obama! Does he perhaps believe that, like not wearing the flag pin, the hand on the heart isn't 'true patriotism'?" . . . read source
McCain finally documents Obama's ties to Ayers!
Obama said Ayers simply lived in the neighborhood! Wow, he distributes millions of dollars for Ayer's organization and he only lived in the neighborhoo? Think what he would do as president along with the good old boys that blindly follow him.
Obama and Socialism? Don't believe it?
You can believe it now because it's right here under your nose
"It is a matter of common knowledge that the old-fashioned idea of One Nation Undivided is incompatible with diversity and multiculturalism. For the same reason, the concept of One Obama Logo For All has been recently found at conflict with the presidential hopeful's philosophy of catering to each minority group with a different set of words and images.

As a result, his campaign has unveiled a new collection of ethnically-specific Obama logos [actual Obama logos] to match each minority's pre-approved role, legend, and grievances, in full compliance with the divide-and-conquer revolutionary doctrine developed by Antonio Gramsci and perfected by Saul Alinsky" . . . read more

Compliments of the People's Cube

On the right are the Real Art Sample found on Obama's Official Web site of Democrat Party-approved ethnic, gender, age, regional, and other minority voices in a skillfully directed chorus that declares Obama to be their new supreme leader.

Actual Obama Logos to Organize the United States into Minority Groups that will then serve him
Look who assisted Obama to get into Harvard!

In a revelation tying Barack Obama even closer to radical community organizing, WND has learned that a renowned disciple of the late socialist agitator Saul "The Red" Alinksy wrote a letter of recommendation for Obama when he applied to Harvard Law School.
Obama approached Northwestern University professor John L. McKnight – a loyal student of Alinsky's radical tactics – to pen the Harvard letter in the late 1980s. McKnight serves on the boards of radically anti-American groups in Chicago, including one accused of thuggery.
Obama in his 2006 memoir alludes to McKnight – whom he describes as an "older man who had been active in the civil rights efforts in Chicago in the sixties" – but stops short of identifying him by name. He referred to him only as "my friend."
But McKnight, who enforced affirmative action for Attorney General Robert Kennedy, was far more than that to young Obama. He helped train him in the agitation tactics of Alinsky, who wrote the organizing manual, "Rules for Radicals," which he dedicated to mankind's "very first radical, Lucifer." . . . read more
Nobel Peace Prize winner turned anarchist, Al Gore, urges civil disobedience to stop the building of new coal plants
America's Future Brown Shirts?
Another Weatherman terrorist a player in Obama campaign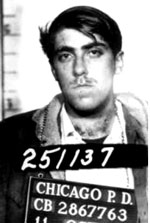 Former Weatherman, Mark Rudd
One of the main founders of the Weathermen terrorist organization is a signatory to an independent organization acting to ensure the election of Sen. Barack Obama, WND has learned.
The group in question, Progressives for Obama, also includes among its ranks many former members of the 1960s radical organization Students for a Democratic Society, from which the Weathermen splintered, as well as current and former members of other radical organizations, such as the Communist Party USA and the Black Radical Congress.
In its creed, first published in March in the Nation magazine, the Progressives for Obama founders state their organization descended from the "proud tradition of independent social movements that have made America a more just and democratic country."
Progressives for Obama stated it can help the Illinois senator's ascent to highest office by contributing funds, using the Internet to reach "millions of swing voters;" defending Obama against negative attacks and making its agenda known at the Democratic National Convention.
"Progressives can make a difference in close primary races like Pennsylvania, North Carolina, Oregon and Puerto Rico, and in the November general election," the founders state . . . read more
Now Obama Wants NRA Ads Banned by harrassing TV and Radio stations, a hot sign of what he will do to our freedom of speech as president - Sept
The Ant and the Grasshopper - 2008 edition
Don't know who to vote for? Use a bit of Irish logic.

We, in Ireland, can't figure out why people are even bothering to hold an election in the United States.

On one side, you have a pants wearing lawyer, married to a lawyer who can't keep his pants on, who just lost a long and heated primary against a lawyer who goes to the wrong church who is married to yet another lawyer who doesn't even like the country her husband wants to run.

Now, on the other side you have a nice old war hero whose name starts with the appropriate Mc terminology married to a good looking younger woman who owns a beer distributorship.

What in Lords name are you lads thinking about over there?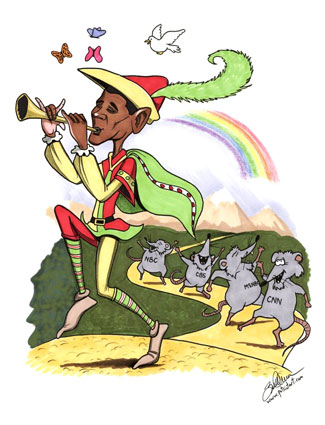 By 5-to-1 Public Thinks Most Journalists - Trying to Elect Obama
He said it was an everyday comment, but the the cheering Democrats in the audience thought otherwise!

Before Obama spoke on September 9, 2008, look what was allowed to be posted on the Democrat's Official Web site

The official website of the Democratic Party has a blog posting entitled, "McCain's Selection of Palin is Lipstick on a Pig," illustrated by an altered photograph of a pig with makeup, designer glasses and pearls.

"Palin is a red herring, lipstick on the Republican pig to distract Americans from the real issue that under the leadership of the Republicans the last 8 years, our country is falling apart," writes the blogger, Elizabeth Berry, a self-described 49-year-old "progressive" from Texas . . . read more from these "diverse" pariah.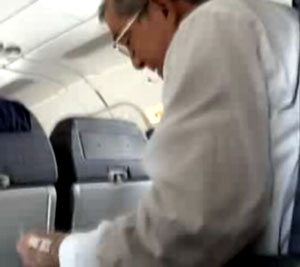 (If playing, turn off music on homepage.)
So this is your "Change," Barack?
Only after being caught does former DNC apologize for his remark
Direct proof from the Donkey's heart that the Washington Democrats
just love tragedy to hit others if it benefits their far-left political party.
. . . with another Democrat delighted others are going to be injured to assist their party, as Michael Moore says, "Hurricane Coming During GOP Convention 'Proof There Is a God in Heaven."
. . . then Fowler's liberal bloggers try to create story Palin faked a pregnancy to cover up for her child. Who are these American Nazis?
. . . then Fowler's radical Feminist Harpies - Out to Get Sarah Palin
. . . then one of the Democrat's favorite place where they all spoke, The Daily Kos, makes accusations Palin 'Faked Her Pregnancy' of Down's Syndrome baby. Teenager Bristol Palin chooses life. Now leave her alone.

We told you so. NOW is not about women. It's about hating everything having to do with America Women. Think of it as HEHAW

- Sisterhood of the Protected Female Liberal Journalists -

Liberal feminist if you think about it, who enthusiastically support abortions, are not unlike vampires that need to infect others for sources of fresh blood. Case in point?!

Now the freaks at Us Magazine whine Palin bought a tanning bed!

Democrats, as if Pigs Wallowing in the Mud, Dig for Palin Dirt - Sept

Mad? Just cancel your HBO subscription, or shut up!

So-called comedian, Bill Maher, cracked a tasteless "joke" involving Palin's Down syndrome child -- and referred to her as a "stewardess." In the monologue of a recent HBO show, Maher noted that Palin has five children, including an infant "that has Down syndrome. She had it when she was 43 years old. And it looks a lot like John Edwards." . . . read more

Audience at Jewish Community Center go wild when Sarah Bernhard says on stage of a Christian, "If Palin were to step onto her Manhattan turf, I'll tear her apart like a Wise natural kosher chicken,"

Bernhard cut from Boston benefit for Women's Shelter

Sour-ass House Democratic Calls Palin 'Disabled'

Palin family 'incest' joked about on NBC - 'Saturday Night Live' skit suggests husband of VP candidate has sex with own daughters

Too hot for YouTube! NBC's Palin 'incest' video yanked
Viewers, bloggers say 'joke' was 'over the top'

Violent Men at Center of "Troopergate"

Vile Congressman Alcee Hastings says, "Palin Don't Care Too Much What They Do With Jews and Blacks."

Why the Media Feminists Hate Palin

Wildlife group expands reach of anti-Palin wolf ad

The son of a Democratic Tennessee state lawmaker indicted Tuesday by a federal grand jury in Knoxville to hacking the e-mail account of Republican vice presidential candidate Sarah Palin

Obama vile supporters cross the line again and again!

Secular Progressive Double-Speak comes out again as Obama dummy found hanging, called 'disgusting,' while they hail Palin's as fun Halloween art

Report clears Palin in Troopergate probe

Fact Checking - Demos slimed her. Now Get the Facts Straight on Palin
Why you don't . . . anything to bring America down as World wants Obama as president: poll
Obama is the darkest of characters of Gotham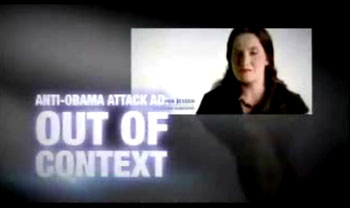 No Shame as Obama attacks abortion survivor, Gianna Jessen. in smear political ad
(If playing, turn off music on homepage.)
How the children in drive-by media twist the news
Remember the headline "How Many Houses? McCain Doesn't Know?"

McCain didn't answer he didn't know. McCain actually replied, "a sizable number." Then the drive-by's created the rest to continue to assist the DNC. If not the DNC, then whom, Ralph Nader?

- 22 Ways to Be a Good Democrat -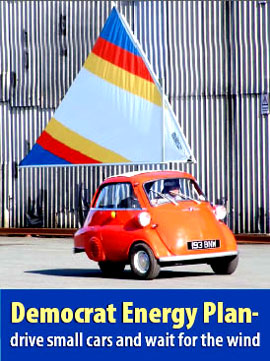 Warning: Answering to the DailyKOS, Media Matters, and MoveOn.org

Before you judge The People's Cube, remember that

ALL

the Democrats running for president for 2008 ran as fast as they could to the

DailyKOS

convention for exposure to the far-left's rantings against America.
Farrakhan on Obama: 'The Messiah is absolutely speaking'
Obama . . . selected, not elected
(If playing, turn off music on homepage.)
"Do you know how to catch wild pigs?"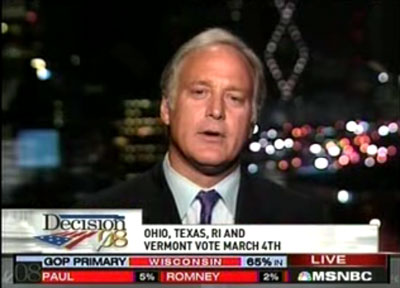 Source:
MSNBC
S

o how do you feel now about the intelligence of the American voter?
(If playing, turn off music on homepage.)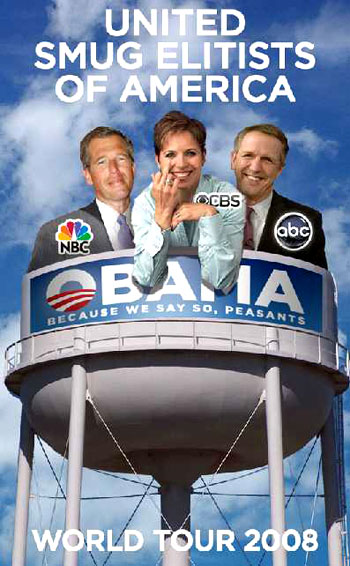 On my, the Obama World Tour T-Shirt Finalists
Michelle Malkin
Wow! We couldn't have said it any better about America's Elistist TV News Hosts. Up Your's, too! - Webmaster
See how quickly you forget?
"The Muslim world does look at Obama as a Muslim." - July

Make fun of Hillary, but liberal blogosphere says, "No Satire of Obama." - July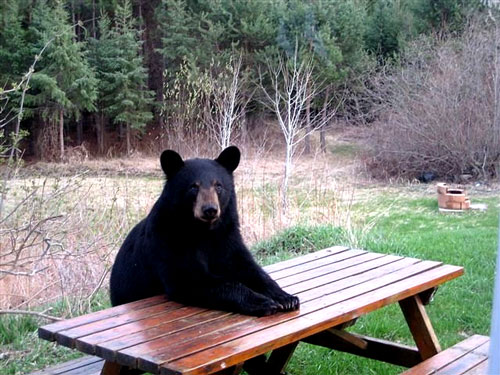 The animals of the woods heard about all the gifts to be given out by Democrat Party, looking forward toward their entitlements, too.
"Democrats didn't steal your GOP issues, sir. You abandoned them! Your party discarded them! Democrats simply engaged in dumpster harvesting." . . . read more
Dobson - Obama 'dragging biblical understanding through gutter'
McCain: Pump This!
McCain followed the Times' strategy to a T. He called Jerry Falwell an "agent of intolerance." He called the Swift Boat Veterans "dishonest and dishonorable." He has denounced every Christian minister who tries to endorse him. Over the years, McCain has ostentatiously attacked every issue of importance to conservatives and embraced every crackpot liberal idea, including the left's latest plan to exterminate the human race, called "global warming."

Two weeks ago, McCain skipped the capitol prayer breakfast in California, instead appearing with Gov. Arnold Schwarzenegger at an environmental event in nearby Santa Barbara. Schwarzenegger's absence marked the first time a governor skipped what has come to be known as "the governor's prayer breakfast." I guess in the world of moderate Republicans an environmental event qualifies as a religious observance.

The keynote speaker at the breakfast, Hollywood producer Mark Joseph, quoted a recent cover article in Christianity Today by professors Daniel Taylor and Mark McCloskey that said:

"In premodern times, the courage of a leader often had to be physical. In the last 500 years it is more often moral. Moral courage is the ability to do what's right even when it is deeply unpopular, even dangerous. Courage is only found where there is the genuine possibility of loss -- loss of friends, reputation, status, power, possessions or, at the extremes, freedom or life."

No wonder McCain and Schwarzenegger skipped it . . . read more
Want Obama in a punch line? First, find a joke (Shades of political correctness) - July
Report says MSNBC execs know net is in the tank for Obama
Last July, Obama said "more young black men languish in prison than attend colleges and universities." Actually, more than twice as many black men 18-24 are in college as there are in jail. Last September he said, "We have a system that locks away too many young, first-time, nonviolent offenders for the better part of their lives." But Heather Mac Donald of the Manhattan Institute, writing in the institute's City Journal, notes that from 1999 to 2004, violent offenders accounted for all of the increase in the prison population. Furthermore, Mac Donald cites data indicating that:
"In the overwhelming majority of cases, prison remains a lifetime achievement award for persistence in criminal offending. Absent recidivism or a violent crime, the criminal-justice system will do everything it can to keep you out of the state or federal slammer." . . . read more
"Every Tuesday night Keith is up there as the face of NBC News. That's a problem....[Tim] Russert has spent 20 years building credibility. All of a sudden he's taking questions from Keith Olbermann, the Daily Kos blogger? . . . What's it going to be like in the general election now that everyone knows we're the in-house network of Barack Obama?"
- A "high level source inside MSNBC," as quoted in a June 3 posting by Steve Krakauer to the TVNewser blog . . . Source MRC
15 Things You Should Know About "The Race"
The Case Against Barack Obama

The Unlikely Rise and Unexamined Agenda of the Media's Favorite Candidate

How Obama's friendship with the Reverend Jeremiah Wright was no accident, but a carefully thought-out personal and political decision.

The inside story of Obama's association with terrorist Bill Ayers wouldn't matter — an exposé of the insular radical chic of Chicago's Hyde Park politics.

The real story of Obama as a puppet of Mayor Daley's corrupt Chicago political machine.

What Obama really did for convicted developer Tony Rezko.

Debunking the myth of Obama's "new" politics: how Obama won his first election by throwing all of his competitors off the ballot.

The new 'Dirty Politics': how underhanded politics sabotaged Obama's opponents in his 2004 Senate race

.

A story Obama would like to stay buried in Chicago: how he used his clout as a U.S. senator to save the corrupt Cook County Political Machine when reformers of both parties tried to challenge the entrenched political bosses.

How Barack Obama opposed a bill banning infanticide-by-neglect — a stance too extreme even for Nancy Pelosi. (Freddoso has an exclusive interview with the nurse central to the case.)

Why the National Abortion Rights Action League says Obama is the most pro-abortion candidate they have ever backed.

How Obama has repeatedly steered taxpayer money to campaign donors.

. . . and much, much more.
High gas prices drive farmer to switch to mules, as Democrats have only made things worse since they arrived in 2006 under the mission statement of change. Yea, they kept their promise. Mules are definite change

. . . read more
Oh, my! Caterers find Democrats faux eco-standards tough to chew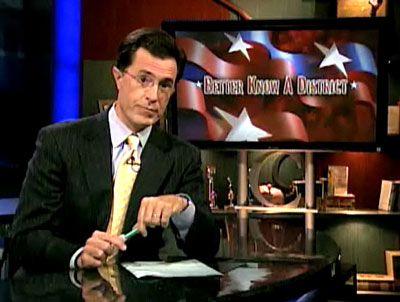 You mean THIS Robert Wexler?
(If playing, turn off music on homepage.)
You Don't Need To Be A Weatherman To Know Which Candidate Blows - Apr.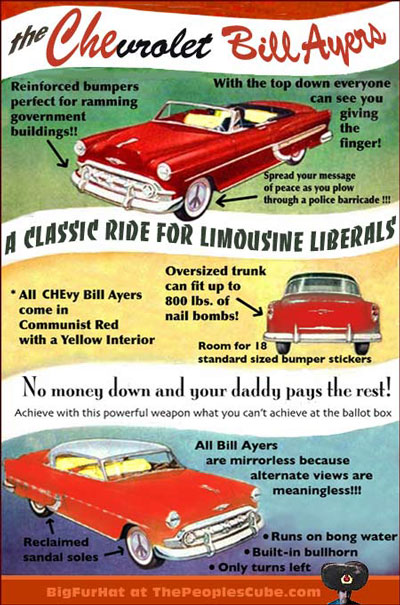 Can't win at the ballot box? Get a Chevy Bill Ayers!
Reinforced bumpers: perfect for ramming government buildings
With the top down everyone can see you giving the finger
Oversized trunk can fit up to 800 lbs. of nail bombs.
Room for 18 standard-sized bumper stickers
Tires made of reclaimed sandal soles: great for spreading a message of peace as you plow through a police barricade
All models are mirrorless because alternate views are meaningless
Only comes in communist red with a yellow interior
Runs on bong water
Built in bullhorn
Only turns left
No money down and your daddy pays the rest!

Source:
ThePeoplesCube
You Need a Weatherman To Tell Which Way Obama Will Go
Fire in the Night - How the Weathermen tried to kill my family
"Typical white person." - Apr.
"To Americans who are tempted to be taken in by the smooth talking snake oil salesmen, I say beware. If it sounds too good to be true, it probably is. The promise of big government often sounds good, but it always ends in broken promises and higher taxes. As the saying goes, the road to hell is paved with good intentions" . . . read more
The Right Aussie - Mar.
Why the Obamas don't advertise their standard of living
| Hillary's View of Military & Socialism | Says didn't know money was spent on her Hollywood Gala |
| Obama's View on the National Anthem | His Faith | Truth or Fiction on Obama |
| Hometown Remembers Edwards |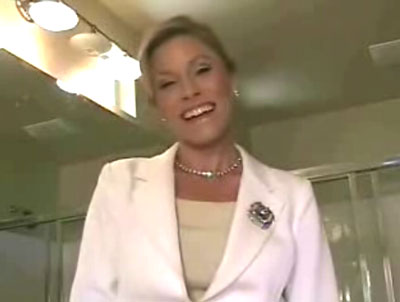 Source: YouTube
Rosemary Watson - moves up in the world to Cindy McCain
Click here for new ones!
Hey Rosemary, what will you do if somehow the election comes down to McCain and Hillary? The fat lady hasn't sung.
- Webmaster
Bill Clinton: John McCain and Hillary are 'very close'
Photo: Drudge January 27, 2008

If Hillary Clinton and John McCain become their party's presidential nominees, the general election race is likely to be a love-fest. At least according to Bill Clinton.

Campaigning in Spartanburg, South Carolina, Friday, the former president brushed aside suggestions his wife would prove to be a divisive nominee for the Democratic Party, pointing out how she has successfully worked with Republicans in the Senate — including one of the current GOP presidential candidates.

"She and John McCain are very close," Clinton said. "They always laugh that if they wound up being the nominees of their party, it would be the most civilized election in American history, and they're afraid they'd put the voters to sleep because they like and respect each other."

The comments may not be welcome by the McCain camp — which yesterday faced fire from several of its rivals for winning the backing of the New York Times — a longtime archenemy of conservatives . . . read more

The New York Times - not even clean enough for the bottom of your bird cage?

Teflon John? Democrat Attacks Fall Short

New York Times ombudsman slams article on McCain

Now liberal New York Times slams McCain on the medical treaments to his face

McCain Declares Himself Cancer-Free
Gee, the drive-by's are at it again. NBC upset over slap at Obama but silent over slap to McCain
Is the following called scraping the bottom of the barrel - gutter news to sell rags in the streets of New York City to keep a progressive, socialist newspaper afloat? - "Yea, we think so!"

The New York Times and its vile Jewish publisher, who has spit on his religion now asks:

Can a child born overseas to American military parents now run for president, even after having been a former POW and U.S. Senator? - Feb 28, 2008
In election 2008, don't forget Angry White Man

There is a great amount of interest in this year's presidential elections, as everybody seems to recognize that our next president has to be a lot better than George Bush. The Democrats are riding high with two groundbreaking candidates — a woman and an African-American — while the conservative Republicans are in a quandary about their party's nod to a quasi-liberal maverick, John McCain.

Each candidate is carefully pandering to a smorgasbord of special-interest groups, ranging from gay, lesbian and transgender people to children of illegal immigrants to working mothers to evangelical Christians.

There is one group no one has recognized, and it is the group that will decide the election: the Angry White Man. The Angry White Man comes from all economic backgrounds, from dirt-poor to filthy rich. He represents all geographic areas in America, from urban sophisticate to rural redneck, deep South to mountain West, left Coast to Eastern Seaboard.

His common traits are that he isn't looking for anything from anyone — just the promise to be able to make his own way on a level playing field. In many cases, he is an independent businessman and employs several people. He pays more than his share of taxes and works hard.

The victimhood syndrome buzzwords — "disenfranchised," "marginalized" and "voiceless" — don't resonate with him. "Press 'one' for English" is a curse-word to him. He's used to picking up the tab, whether it's the company Christmas party, three sets of braces, three college educations or a beautiful wedding . . . read more

Obama's pastor disses Natalee Holloway - [Is this just the beginning?!]

'White girl goes off and gives it up' in Aruba', preacher's pal is reported to have said.

But, "One 18-year-old white girl from Alabama gets drunk on a graduation trip to Aruba, goes off and 'gives it up' while in a foreign country, and that stays in the news for months!" he added. "Maybe I am missing something!" . . . read more

Our Media has wet its pants

Line between fact and entertainment is blurred by the media, career-motivated journalists too giddy to ask the tough questions. - Webmaster

Oh my, what else is new? Elitist NBC Nightly Anchor Brian Williams burdens Cindy McCain instead over Michelle Obama's lack of U.S. Pride

The Democratic presidential contest is now between an unstoppable force and an immovable object.

Hillary Clinton is retrenching behind what her advisers call "a demographic brick wall" in Ohio and Texas – believing that Barack Obama's recent momentum will be brought to an abrupt halt next month by the blue-collar and Latino voters who have largely backed her elsewhere.

Mr Obama still surges forward, putting his faith in the "fierce urgency of now" helping him to vault over the next big round of elections on March 4, when 444 delegates are at stake, in the same way that he has already defied the laws of political campaigning.

Something, or someone, has to give . . . read more

While ABC's Kate Snow was ignoring the virtual all-white Hollywood crowd in the Kodak Theatre, it looking like a salt shaker sprinkled with a dash of pepper in a city where 48% of the population is white and half of the city's employees are reported not be able to read English, she actually gushes . . .

". . . The Oscar Goes to Barack and Hillary."

Good Morning America correspondent Kate Snow appeared ready to present Academy Award statues to Barack Obama and Hillary Clinton on Friday's show. The reporter gushed over the performance of the two Democrats at Thursday's Los Angeles-based Democratic debate. She rhapsodized: "So, the nominees for best performance in a televised debate go to Barack Obama and Hillary Clinton..."

Snow, as well as GMA co-host Diane Sawyer and This Week anchor George Stephanopoulos, who appeared later on in the show, couldn't restrain themselves from mentioning the possibility of a Clinton/Obama or Obama/Clinton "dream ticket." Sawyer looked absolutely bubbly during GMA's opening. Lauding the friendly nature of the debate between the senators, she enthused: "And it's Friday, February 1st, 2008 and we all watched last night, right? What about that?!"

- Same with CNN's Roberts, "Grandeur of History" with Clinton or Obama Win -

Chris Matthews - more proof MSNBC really is a water boy for the DNC

"This is not an opinion. These were the actual words used by Matthews." - Webmaster

Appearing Wednesday night on NBC's Tonight Show, MSNBC's Chris Matthews suggested Republicans are like Iraqi factions, with a "fanatics" wing, and oozed over Barack and Michelle Obama, hailing them as "really cool. They are Jack and Jackie Kennedy," insisting it's a "spiritual experience" to attend an Obama rally.

When asked by Jay Leno about the uncertain Republican primary forecast, Matthews argued:

"They got their Shia wing, the fanatics. They've got Huckabee. This where I get into trouble. This is just where I get into trouble. Huckabee and Thompson are the Shiites."

Matthews also went into a typical swoon for his favorite presidential candidate, Barack Obama: "If you're actually in the room when he gives one of his speeches, and you don't cry, you're not an American." Matthews could not help slipping into a sales job for Barack and his wife Michelle:

"They're cool people. They are really cool. They are Jack and Jackie Kennedy when you see them together. They are cool. And they're great-looking, and they're cool and they're young, and they're -- everything seems to be great. I know I'm selling them now....But the fact is, I wouldn't be an honest reporter if I didn't tell you what the spiritual experience is like of being in a Barack Obama rally." . . . read more

Watch video of statement on Obama - (If music playing, turn off at homepage.)

Matthews finally apologizes for his objectivity when questioning Hillary at the debates . . . read more and watch video - (If music playing, turn off at homepage.)

Breaking Up Is Hard to Do

"Clinton is lying while picking on a brother."

(If playing, turn off music on homepage.)

Bill Clinton, with his trembly, red-faced rage, makes John McCain look young. His divisive and destructive daily comportment—this is a former president of the United States—is a civic embarrassment. It is also an education, and there is something heartening in this.

There are many serious and thoughtful liberals and Democrats who support Mr. Obama and John Edwards, and who are seeing Mr. Clinton in a new way and saying so. Here is William Greider in The Nation, the venerable left-liberal magazine. The Clintons are "high minded" on the surface but "smarmily duplicitous underneath, meanwhile jabbing hard at the groin area. They are a slippery pair and come as a package. The nation is at fair risk of getting them back in the White House for four years." . . . read more

And then there's . . .

Clintons:

"We have a dream."

Conservative grassroots speak out about today's election process

Thanks to Ben, Champion of Cereals for Western North Carolina